Tourism


Hotel on the "Route des Châteaux de la Loire"
Book your trip or just a night at the Hotel du Mail on the road to Loire castles.
Bouchemaine
Bouchemaine, "3 villages in one City"... Bouchemaine is within the Loire valley perimeter, classified as a Unesco world heritage site in the "living cultural landscape" category.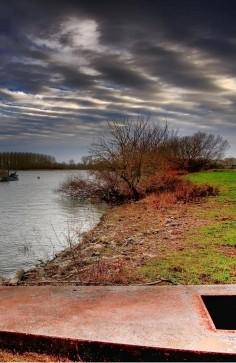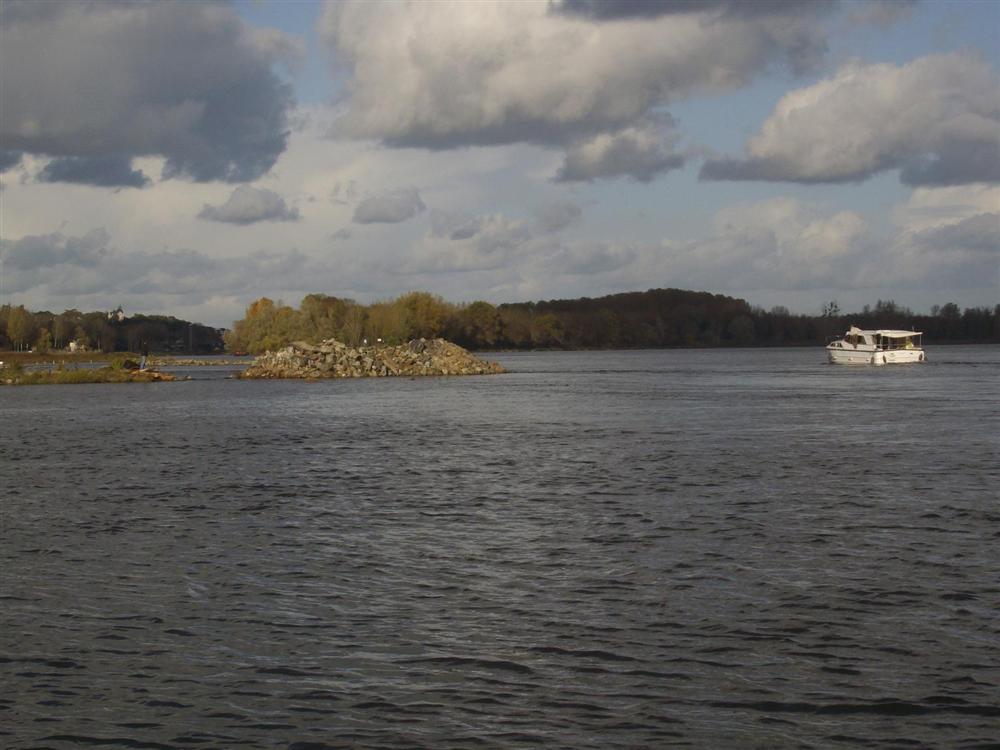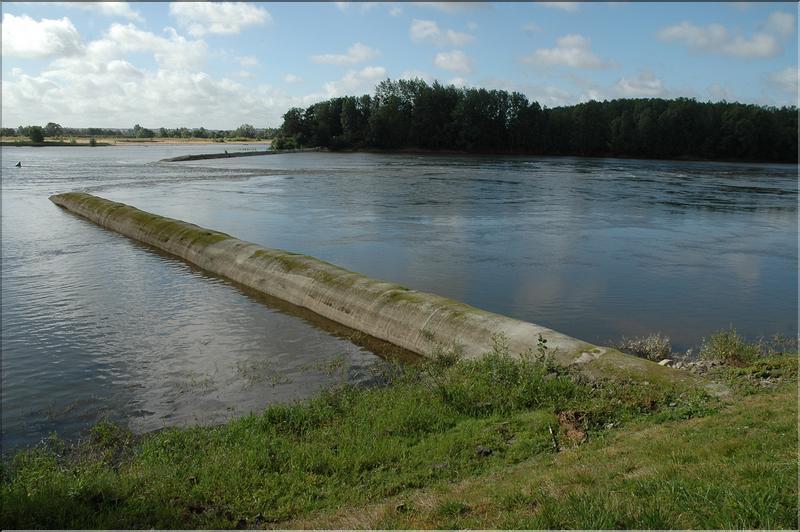 Bouchemaine, which has always been a holiday destination for people from Angers thanks to the quality of its landscapes, also benefits from remarkable heritage. Don't miss its seven kilometers of towpaths along the rivers Maine and Loire and its waterside restaurants.
Bouchemaine has the original quality of bringing together four identities with very distinct character :
The 3 villages :

Pruniers, which borders a residential suburb of Angers ;
Le Bourg, a central crossroads and pivot for the commune ;
La Pointe, an old fishing village established at the site of the greatest confluence in the Loire basin.

Finally, the Hamlets, testimony to communal agricultural activity.
The confluence, the islands and the village of La Pointe recall a time, not so long ago, when maritime traffic brought the quays to life.

Download the brochure
Brissac Castle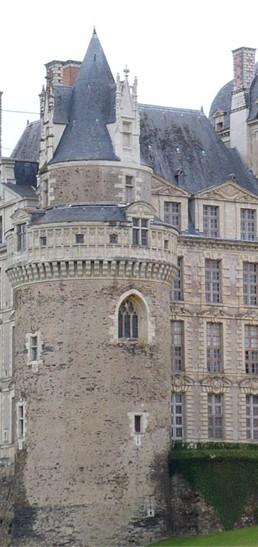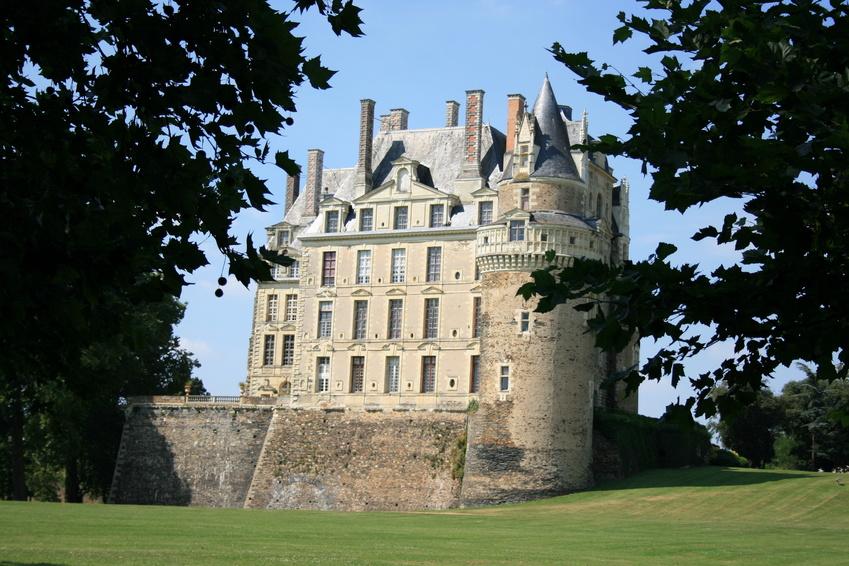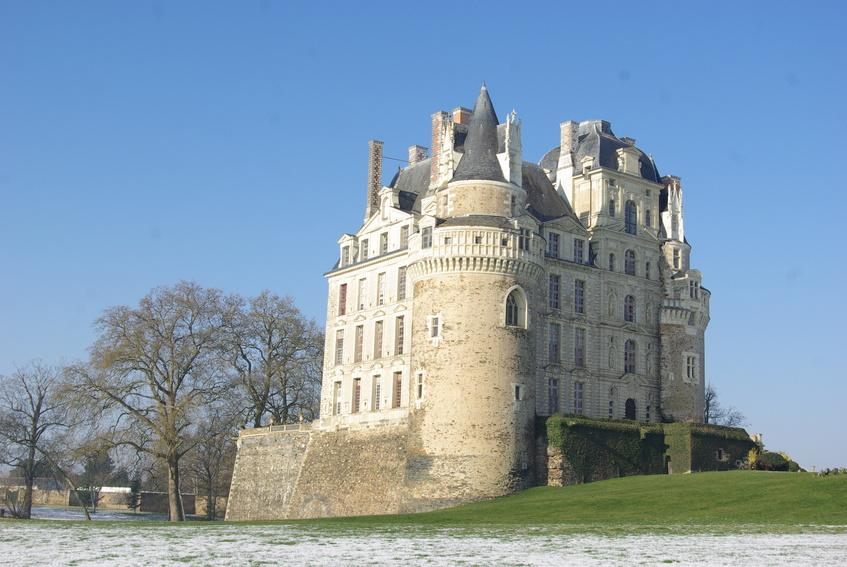 Taller than any of the royal châteaux, Brissac deserves its nickname as the giant of the Loire valley. Bought in 1502, by René de Cossé, First Lord of Brissac, it is now the residence of the 13th Duke of Brissac.

The park offers magnificent viewpoints, in the shade of hundred year-old trees. Visiting the châteaux you will discover its dazzling décor and, above all, a stunning Belle Epoque theatre dedicated to opera.
Visit the castle here
Le Carré Cointreau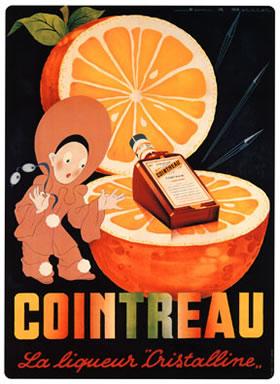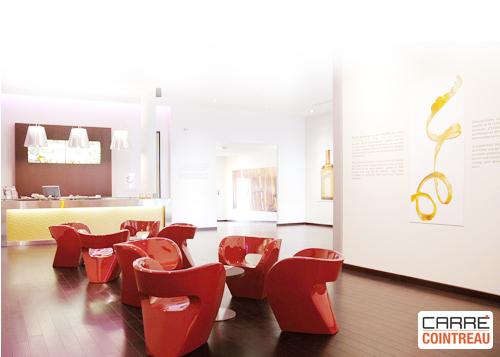 In the heart of Anjou, Le Carré Cointreau invites you to a Discovery Rendezvous. Enter into a secret world, visiting the unique site where the famous liqueur is produced.

Let yourself be guided into the still room by the subtle bittersweet scent of orange peel. Continue discovering the richness of its heritage through an incredible collection of advertising objects. Finally, re-experience Cointreau in the company of our Barman, who will invite you to share a unique Product Experience in an intimate, convivial atmosphere, sharing with you his cocktail tips and tricks.

Two services to discover : the Discovery Rendezvous and the Product Experience.

Information et réservation au 02 41 31 50 50.
MUSEE COINTREAU
ZI Saint Barthélémy Croix Blanche
49124 SAINT-BARTHELEMY-D'ANJOU
Fax : 02 41 31 50 32
Email : helene.pasteau@remy-cointreau.com
Site web : www.cointreau.fr
Angers cathedral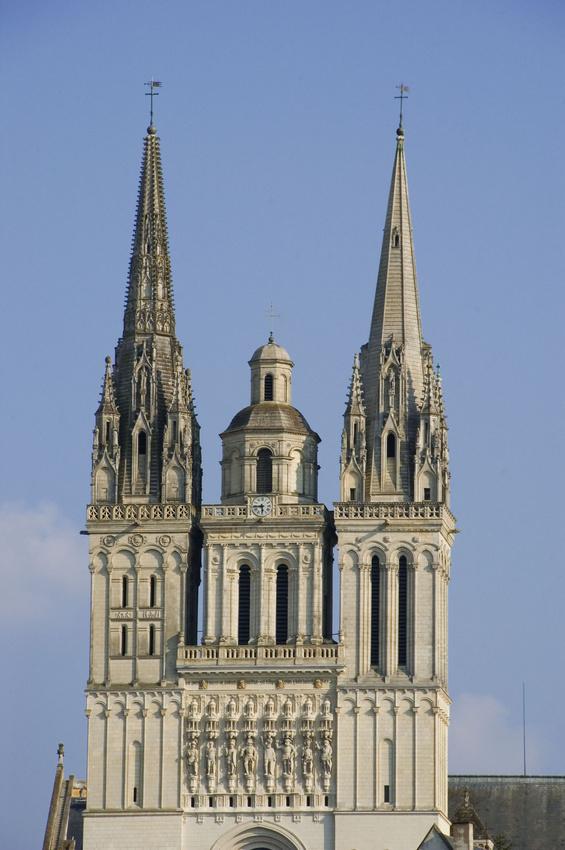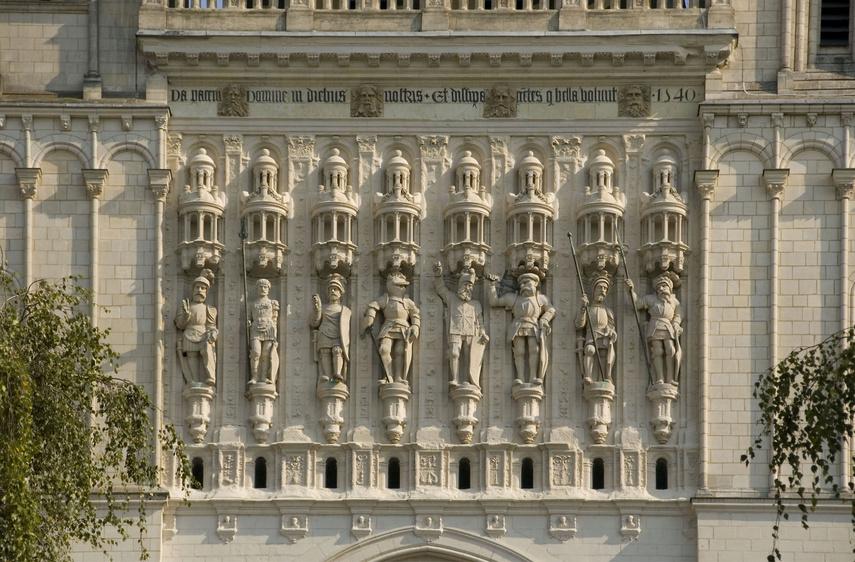 Situated at the top of a schist rock on which the town of Angers first grew, Angers' Cathedral of Saint Maurice dominates the Maine river ;

The first edifice to show the characteristics of Anvers gothic style, the Cathedral of St Maurice (12th – 13th century) allows us to admire its ribbed domed vaults, as well as a beautiful series of stained glass windows dating from the 12th, 13th and 15th centuries.
Angers castle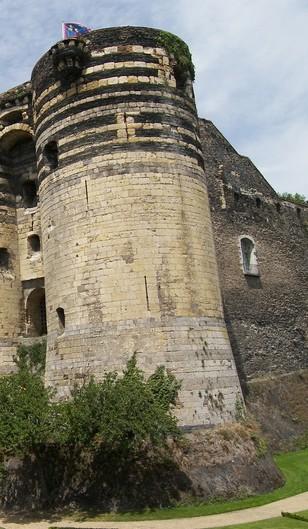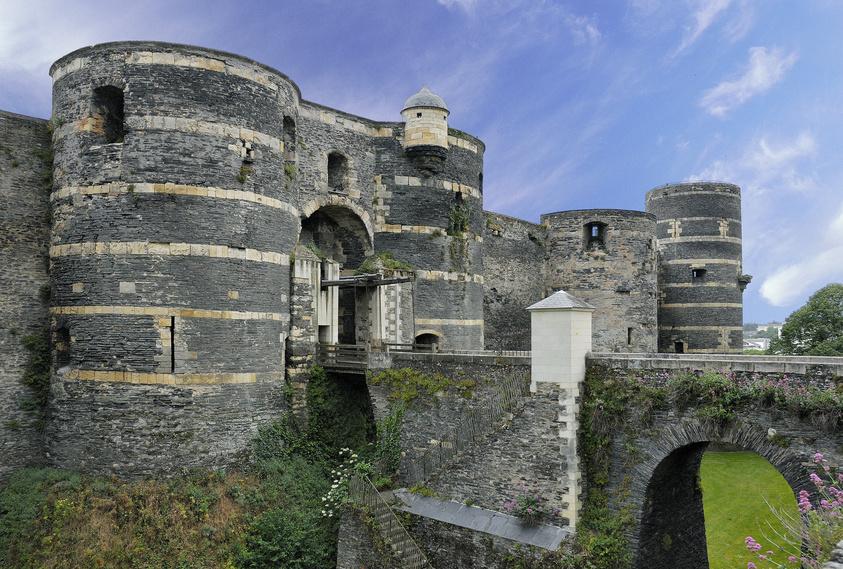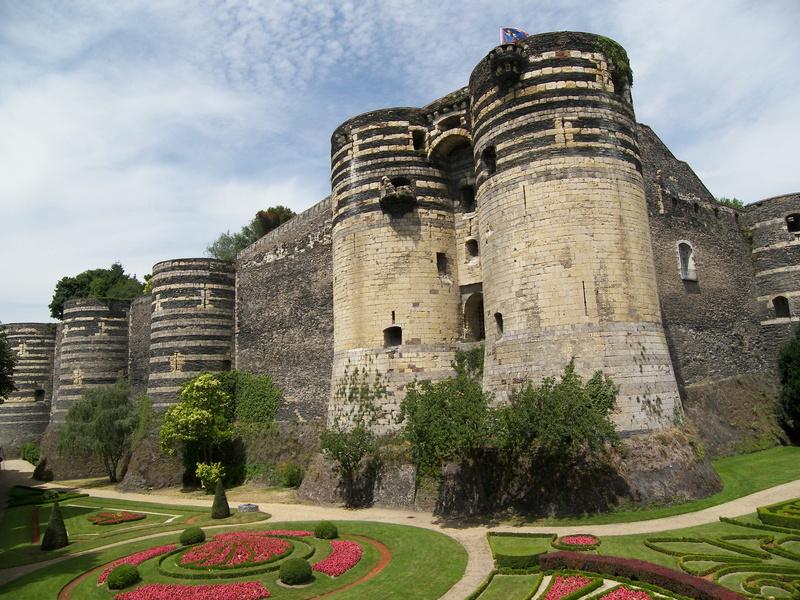 At the heart of the town of Angers, classified as an art and history town, is found a vast schist and limestone fortress flanked by seventeen towers.

Inside the fortress is hidden the pleasant residence of the Dukes of Anjou, made up of buildings from the Gothic period, gardens and even some vines. At the heart of the town of Angers, an art and history town, plunge into this vast fortress and admire the largest known medieval tapestry : the Tapestry of the Apocalypse.

Le chateau d'Angers
Ouvert tous les jours 2 mai au 4 septembre, 9h30 à 18h30
5 septembre au 30 avril, 10h à 17h30
Fermé 1er janvier, 1er mai, 1er et 11 novembre,
Museum of Beaux Arts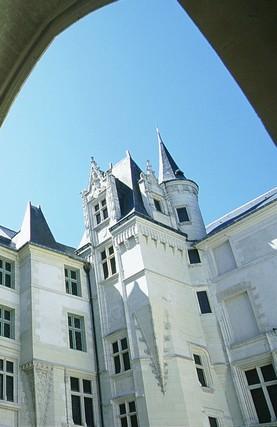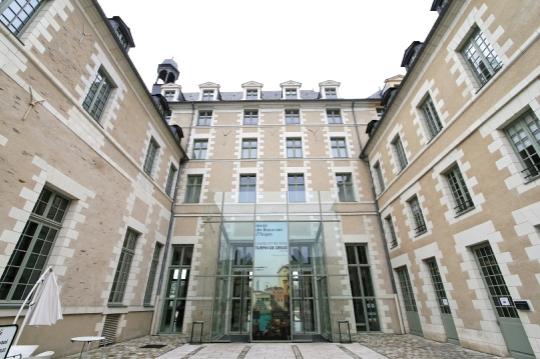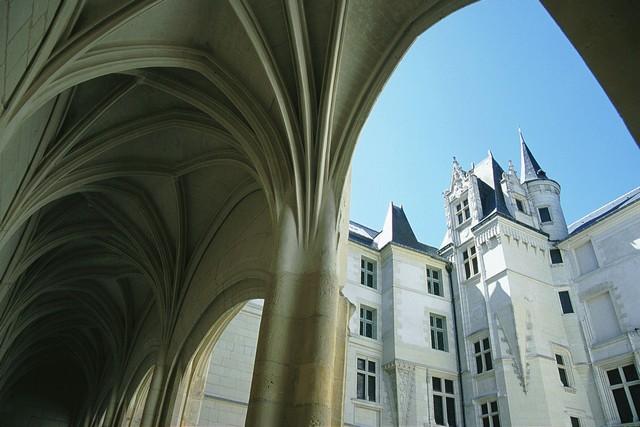 Right in the heart of the historic center of Angers, on the antique and medieval site, the museum of Beaux Arts of Angers groups together impressive set buildings, built in the course of the centuries



Museum of Jean Lurçat de la tapisserie contemporaine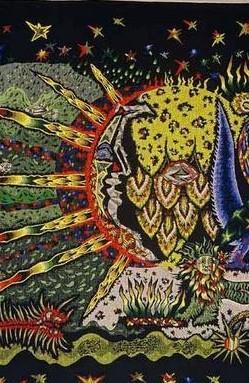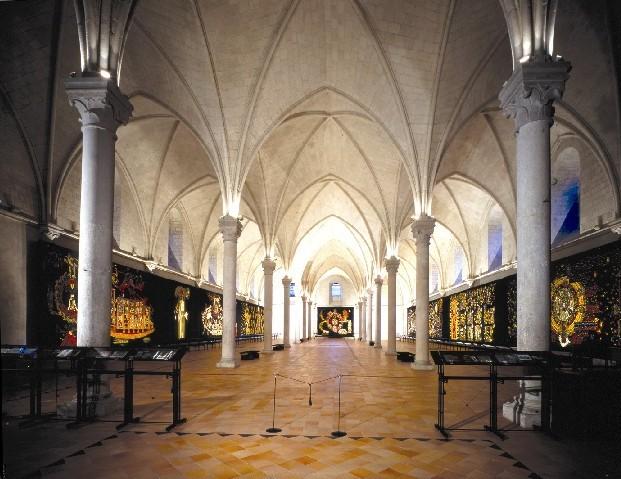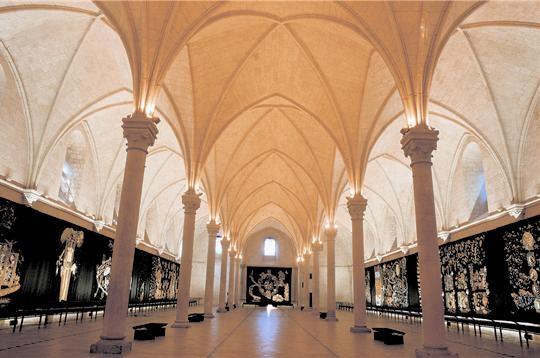 The collections of the Museum gather works which place the textile art of the 50s until the most contemporary initiatives.

The Saint Jean hospital (XIIth century), shelters since 1967 " Le Chant du Monde " from Jean Lurçat ( 1957-1966 ). Manifesto of a committed artist, a contemporary echo in the Hanging of the Apocalypse, this all 10 tapestries constitutes a symbolic and humanist vision of the XXth century.

Visit the Museum